One-Stop Laundry Services
Do it yourself or leave it all to us!
THE LAUNDRY TUB HOURS (Open Daily)
Monday – Saturday 8:00am – 8:00pm
(Last Wash 7:00pm)
Sunday 8:00am – 6:00pm
(Last Wash 5:00pm)
LOCATION & CONTACT
536 Carlton St.
St. Catharines, ON  L2M 6Z4
Phone: 905-935-8187
PAYMENT
Change available on-site

DRY CLEANING DEPOT FOR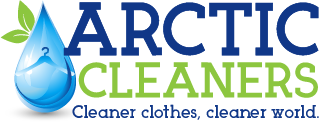 Welcome to The Laundry Tub
in St. Catharines.
Since 1998 following the acquisition of The Laundry Tub, owners Nancy and John Kuzee have been dedicated to meeting the laundry needs of local businesses and residents of the St. Catharines community. The business was designed to offer a full-service, 362 days-a-year-self-service coin laundromat with the latest in equipment as well as convenient wash-and-fold services. As an added feature, The Laundry Tub offers commercial services to area bed and breakfast facilities as well as hotels, estheticians, physicians and more. If you have questions regarding any of our services, please email, call or simply drop in. You will always find a warm welcome!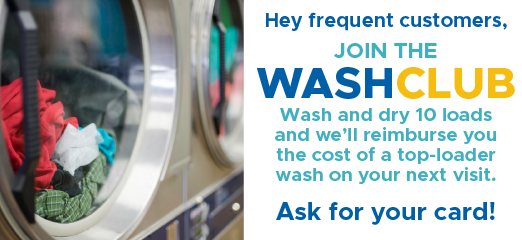 TOTAL CONVENIENCE & QUALITY CARE
Self-Serve Laundromat
You'll love our fully staffed , safe and comfortable environment. Watch our large screen TV, read a magazine or enjoy our complimentary WiFi while you relax…
Wash, Dry & Fold
No time to do your laundry? No problem. Just drop it off at The Laundry Tub and take home clean and neatly folded clothes. We take the same care with…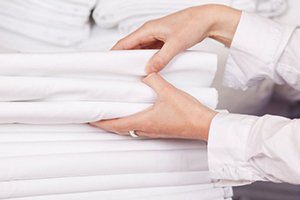 Commercial Laundry
We offer a customized laundry service for business of all sizes from bed & breakfasts to estheticians. We have been servicing the needs of our commercial…

536 Carlton St.
St. Catharines, ON  L2M 6Z4
Phone: 905-935-8187
PROFESSIONAL LAUNDRY SERVICES